Clinell Antibacterial Hand Wipes Pk 200
Save up to £2.00 GBP
Antibacterial Hand Wipes

For cleaning and disinfecting hands

Kills 99.99% of germs without the need for soap and water
Contains aloe vera, moisturisers the skin
Can be used on soiled, visibly dirty hands
Alcohol-free
Pack of 200
| | | |
| --- | --- | --- |
| Hepatitis B | | 1 min |
| Hepatitis C | | 1 min |
| HIV | | 30 sec |
| H1N1 | | 30 sec |
| Coronavirus (MERS-CoV) | | 1 min |
| Norovirus | | 30 sec |
| | | |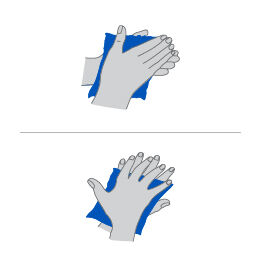 Rub hands palm to palm. Rub back of each hand with the palm of the other with fingers interlaced.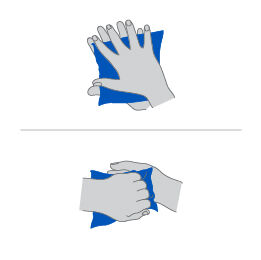 Rub palm to palm with fingers interlaced. Rub with backs of fingers to opposing palms with fingers interlocked.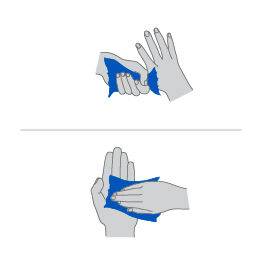 Using a rotational movement, rub each thumb with the other hand. Rub tips of fingers in palm in a circular motion.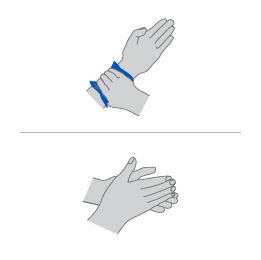 Rub each wrist with opposite hand. Discard the wipe in the appropriate waste bin.
We are able to ship anywhere in the world!
For overseas orders, please continue to checkout where delivery costs will be calculated for you. If you are unable to find your country, please email us at sales@skinfanatics.net or call us on 020 8453 8883 and we will be delighted to help you with your purchase and shipping.